Beauty tips
How to avoid sweating odors without deodorant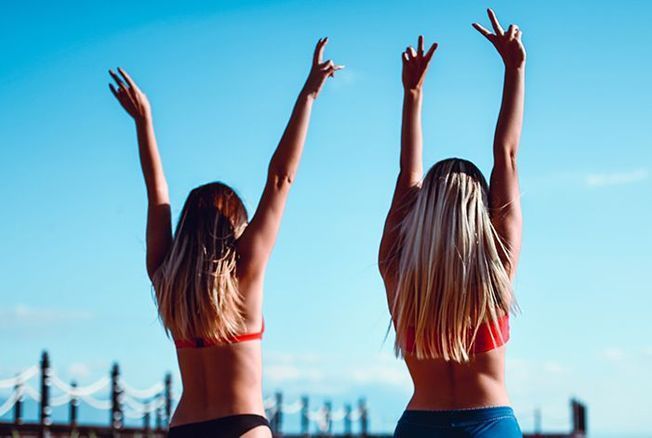 How to avoid sweating odors without deodorant, Sweating is a natural process, but we can turn it into unpleasantness. Here is what to deal with odors without using deodorant.
When we come to managing perspiration, it is clear that certain choices must be made. Increasingly criticized, the composition of certain deodorants encourages us to turn to alternatives that are more respectful of the body and the environment. This is how many grandmother recipes resurface in order to make our own deodorant. Enough to fight odors effectively with a non-aggressive cosmetic.
How to avoid sweating odors without deodorant
Our kitchen is full of simple ingredients that do their job. Proof of this is with this DIY homemade deodorant. Just mix a teaspoon of organic coconut oil with a teaspoon of sodium bicarbonate and a teaspoon of cornstarch. You can also add a few drops of essential oil of our choice.
When you have obtained a smooth and homogeneous texture, all you have to do is place the preparation in a small jar which you will keep for a few hours in the refrigerator to solidify it. Coconut oil becomes liquid above 25 ° C.
Non-toxic, this homemade deodorant is a good alternative to go natural. If we put on this combo, How to avoid sweating odors without deodorant is because coconut oil is antibacterial while it nourishes and hydrates the epidermis. Sodium bicarbonate and cornstarch deploy their absorbent powers to neutralize moisture and odors.
Particular attention should be paid to clothing that may be stained by the fatty substance of coconut oil. In addition, at the slightest irritation felt, whether due to the grains of bicarbonate or another component, this deodorant should not be used. Coconut oil can also be replaced by cocoa butter.
The other alternative to deodorant
Like washable and reusable cotton, there are patches to stick inside the clothes, at the intersection where the armpit rests. These are small absorbent pads that ensure a dry day. Designed in fabric, these underarm pads can be cleaned. What limits the halos on the tops and spots under the arms.