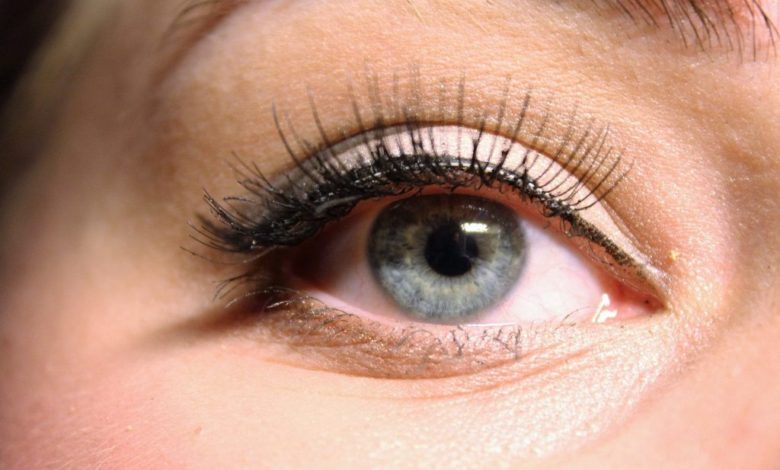 False eyelashes have become an essential beauty accessory to densify eyelashes, intensify the look, and give it depth. Small revolution in the world of aesthetics, magnetic false eyelashes come to make our lives easier:
we can get a femme fatale look with a simple "click", thanks to a system of magnets. Do you want to know how to apply magnetic false eyelashes yourself? We will explain everything to you.
The advantages of magnetic false eyelashes
Do you want a doe look for evening makeup with a smokey eyes, but the application of classic false eyelashes discourages you? Although you don't necessarily have to be a makeup pro to place them correctly, applying false eyelashes that require a touch of glue can become a real headache. Glue that overflows, eyelashes that slide, poor adhesion with natural eyelashes …,
the list of problems related to traditional false eyelashes is long! And what about the time needed to put them in the morning, and the hassle to remove them in the evening! It is therefore understandable that many women have given up on false eyelashes, sometimes with regret.
To the delight of impatient coquettes, magnetic false eyelashe appeared in 2016. Thanks to an innovative system, they do not require any point of glue, but operate using tiny magnets, and can be set up in seconds.
The advantages of magnetic false eyelashes are numerous: they are easy to apply, save time, and can be worn by people allergic to cosmetic glue. They are also durable and infinitely reusable. If you were wondering how to put false eyelashes, know that it is enough to follow a few steps for a successful long-wear pose.
How to put magnetic false eyelashes?
Like their classic version, magnetic false eyelashes come in pairs, and are supplied in a small box. Each eyelash fringe is fitted with a small magnet. The fringes can be accompanied by an applicator or a small specific clamp to facilitate the installation. The principle could not be simpler:
just apply one portion of the false eyelashes above your natural eyelashes, and the other part below. Natural eyelashes are thus trapped between two layers of magnetic synthetic eyelashes.
There are a few very simple steps to follow. For any type of magnetic false eyelashes, it is possible to apply them with your fingers or with an applicator.
How to put them without pliers?
To learn how to put magnetic false eyelashes with your fingers, a few minutes of practice are enough. At first, and unlike conventional false eyelashes, you must apply mascara on your natural eyelashes. Make-up indeed allows better adhesion between the extensions and the eyelashes. Once the mascara has been applied,
place the upper part of the magnetic false eyelashes with your two fingers above the natural eyelashes, flush with your eyelash line. Then come and place the lower fringes delicately under your natural lashes, until you feel a little "clip". That's it, your magnetic lashes are in place, and you're ready to shine!
How to put them with pliers?
The second possibility for applying magnetic false eyelashes is to use tweezers. Generally supplied with your set of false eyelashes, this clamp allows better precision, and is suitable for people who lack skill with their fingers.
In the same way, apply your mascara first, then take the upper fringe of the false eyelashes with the applicator, which you will place over your natural eyelashes. Then take the second part of the false eyelashes using the tweezers, and place it gently under your natural eyelashes. These will be well wedged between the two magnetic extension layers