Fashion
Morphology in A: how to dress?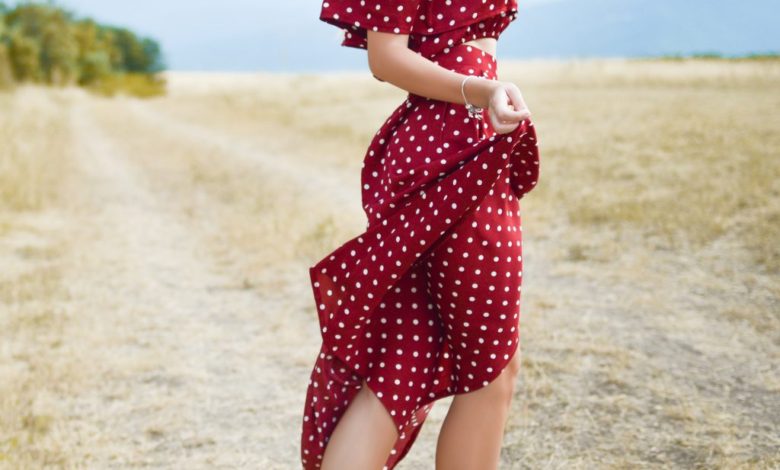 Morphology : Unfortunately, unless you have a model body, it is very rare that "everything is fine", contrary to what some ready-to-wear salespersons would like us to believe. When buying a garment, the question is not only whether we like it or it suits us, but especially if it highlights us.
This is why it is essential to know yourself well to dress well: what is my body type? What clothes enhance my figure? What should I avoid? So many questions that will find their answers in this special morphology folder in A: how to dress? We tell you everything!
See: Quitting smoking through hypnosis
The characteristics of the morphology in A
It is said to be the most common figure in women. We sometimes speak of a pyramid or a triangle:
Hips are wider than shoulders
The chest is rather small
Buttocks and thighs are plump
To put it simply, the silhouette has a structure that widens downwards, the shapes of the thighs and buttocks are therefore naturally accentuated.
This is why the aim is to draw the eye upwards and to "rebalance" the body, giving the impression that the hips are thinner. For this, we can play with colors (see our file on how to match colors well) and favor light shades at the top of the body, while we will wear mostly dark at the bottom.
Always with the idea of ​​highlighting the chest and shoulders, while diverting attention from the hips, know that the fluid and patterned fabrics are perfect for your tops. You can also wear eye-catching jewelry at the neck or even at the ears, for a touch as fancy as it is useful, since here again the look will be on the upper body!
Morphology in A: how to dress? what to wear?
We all have favorite clothes, in which we feel good and beautiful, and which we tend to wear a little too often. While next to them, in the wardrobe, proudly sits a bunch of T-shirts and pants that we had, at the very least, to wear two or three times …
It is therefore high time to sort and above all, to learn to choose clothes that really enhance us, just to not regret their purchase after just a few days! And yes, knowing its morphology and the clothes that flatter it is also a way to save money!
The clothes to favor for silhouettes in A
To draw attention to your shoulders and upper body, focus on:
V-necklines
T-shirts with boat neck or square neck
The prints
Puffed sleeves
Make your tops stop just above the hips, to mark the waist more pronounced. This also applies to the cutting of your coats! You will find more advice on this subject in our article "which leather jacket for which body type?" "
For long tops and coats, prefer those with a wide belt. This will allow you to refine your size. You can also set your sights on a long jacket with light shoulder pads, which will effectively restructure your figure!
At the bottom level, you will need to invest in:
Flared or straight pants
A-line skirts
These shapes will give a slender look to your figure. To reinforce this aspect, do not hesitate to wear small heels: a few centimeters are enough to lengthen your legs nicely!
If you want to wear a dress, turn to a strapless cut, straight, empire waist or even skater.
The clothes to avoid for body shapes in A
You will have to avoid tops that are too tight or whose cut stops right in the middle of the hips, where they are the widest. Horizontal stripes, above and below, are to be avoided!
You must at all costs avoid widening your figure visually, especially at the hips. This is why you should not wear:
Skinny jeans
Pleated pants, shorts or skirts or large pockets
Any top, skirt or dress with ruffles (peplum)
In general, we will avoid the total form-fitting or oversized look: in the first case, the hips and thighs will be put forward too much, while in the second, we risk having a compacted silhouette and very little development.
The volumes must be chosen in a weighted manner, for the silhouettes in A it is especially the fluid clothes which will go best.
*
You will see that by simply taking care of the cut of your clothes, getting dressed will soon have nothing more of the puzzle that you were used to