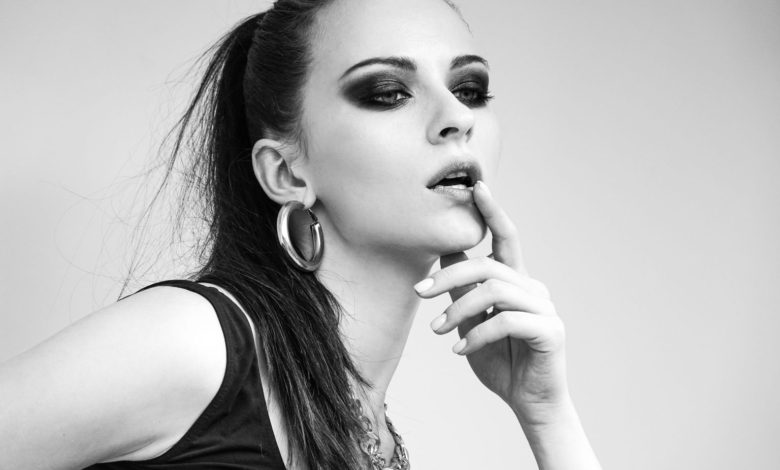 Secrets of a successful smokey eyes, For the end of year celebrations, you want to impress your other half. Party attire, romantic dinner alone … it's the perfect time to try to achieve the famous "smokey eyes" to make your gaze unforgettable. What are the secrets of this party makeup? We tell you everything.
Secrets of a successful smokey eyes
First of all, you need to determine the base color of your smokey eye based on your iris color (you can also determine it based on your outfit):
brown, suitable for all eye colors
dark blue to bring out brown eyes
purple to intensify blue eyes
anthracite gray perfect for green eyes
Once you have chosen your basic color, take a smokey eyes kit, which declines the shade of your choice in several shades and a good mascara. You can for example find it at Bourjois:
Related : Cristina Cordula her effective wellness secret to fight anxiety
Smokey eyes tutorial
You don't have to be a makeup pro to make a smokey eyes! The procedure is simple:
After applying your foundation, apply the lightest color of your palette on the entire eyelid up to the brow bone. Insist on the inner corners (bottom and top).
Then take the medium shade and apply it on your mobile eyelid and below the eye. Blend with your finger or a brush so that the two shades mix.
See : Hatha yoga: what are the benefits?
Then place the darkest color, which you will apply in a thin line, like an eyeliner on the eyelid and again blur: working the gradient is the secret of the smokey eye.
For a more intense party makeup, you can stretch the darkest color on the outer corner of the eye, like here:
Finally, apply your volume mascara, or even better, false eyelashes: dramatic look guaranteed!