Fashion
The Top 10 of the most beautiful model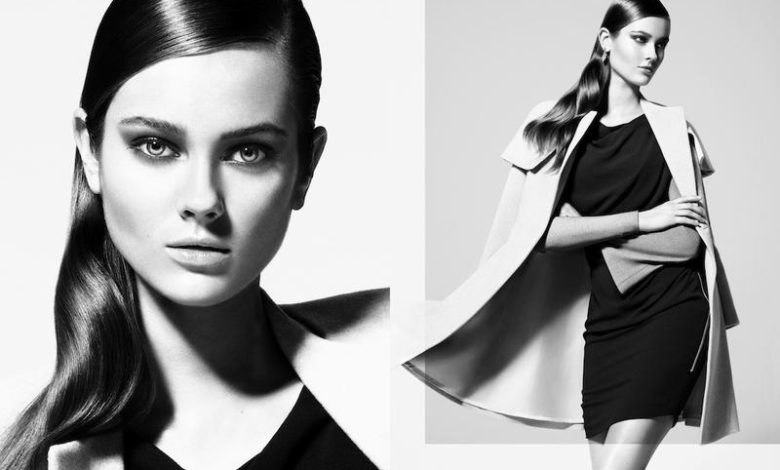 The Top 10 of the most beautiful model, As for model and Top model, some undoubtedly stand out from the crowd! If, like us, you follow the parades, certain faces are normally not unknown to you: like a Naomi Campbell in the 90s, new young women are the muses of today and risk leaving a mark in the big world of the fashion.
We let you discover in pictures our top 10 of the most beautiful models and top models in the world who are the it-girls of today but also of tomorrow!
The Top 10 of the most beautiful model
model Sasha Luss
Sasha Luss is a 22-year-old top model from Russia who started her career in 2008 in Moscow. It is in fact in Vogue Russia and l'Officiel Russia that she will make her first photo shoots and will be noticed in 2011 by Karl Lagerfeld himself and will parade for Chanel in 2012.
This Nordic beauty with big cat eyes and a cheerful smile has not finished making headlines!
model Joan Smalls
Originally from Puerto Rico, Joan Smalls was immediately noticed by the Elite agency when she arrived in New York in 2007. From a very beautiful mix (Spanish, Indian, Irish), the beautiful brunette quickly becomes one of the muses of the world's catwalks, parading for the biggest brands (Gucci, Marc Jacobs, Dior) and appearing in numerous fashion magazines. She is also the first woman of Latin origin to become the muse of Estée Lauder worldwide. She is one of the "super" world top models!
model Karlie Kloss
At just 22 years old, Karlie Kloss already has a very long career behind her. A classical dancer by training, she began her career in Chicago and signed with NEXT Model Management in 2008, at the age of 16! Known for her slender physique, she was able to cringe in the face of certain photo shoots where her extreme thinness could have shocked. Karlie Kloss's career is not yet ready to end: she has just been recruited to be the new face of L'Oréal products.
model Cara Delevingne
This English model from a famous family (his godfather is none other than the president of Condé Nast editions) began his career in 2009 with a trademark all his own: brown eyebrows very provided for a blonde hair. After winning the "Model of the Year" trophy at the British Fashion Awards in 2012, Cara Delevingne's career explodes, all the more so because she is talked about on social media where she is very active. Note: she loves to make faces!
model Malaika Firth
Born in Kenya, this British top model began her career in 2012 and is known in particular through her participation in the Prada spring summer 2014 fashion show, while participating in the advertising campaign. Her charming smile has already charmed many fashion houses this season: we promise her a long and successful career!
model Josephine le Tutour
This young Frenchwoman, winner of the Elite Model Look France competition in 2011, quickly became THE French model to follow. Parade for Calvin Klein, Carven, Missoni or Saint Laurent, the young Breton still got her ES bac! We especially love her latest campaign for Vera Wang shot by Patrick Demarchelier!
Monika "Jac" Jagaciak
This 20-year-old Polish top model is signed at the IMG agency in New York. Its haughty port and its big doe eyes allow it from the age of 14 to start its career, which will be slowed down because of its young age until 2009. This same year, its career bursts and it quickly becomes the one of the models to be reckoned with. We predict him a career at the height of the great top models of the 90s!
Fei Fei Sun
A worthy representative of Asian beauty, Fei Fei Sun was born in 1989 in the north of China in Weifang. Representative of China in the Elite Model Look competition in 2008, she appeared in 2010 on the biggest world fashion shows such as Céline, Dior or Jil Sander. Recently, she appeared on the Vogue Cover alongside other star models such as Cara Delevingne or Karlie Kloss: a consecration!
Andreea Diaconu
Romanian, Andrea poses for the first time for Vogue in February 2013 and is also one of the angels Victoria Secret, for whom she participated in the last catalog. Seen on all the last biggest fashion shows of last season, she also participates in many advertising campaigns (like that of the Chloé brand) and ranks in the Top 50 of top models according to models.com
Emily DiDonato
This 23-year-old American model acquired a beautiful consecration from the start of his career by becoming a muse of the cosmetic brand Maybelline. Very present in fashion magazines (Vogue, Interview, V Magazine) and in advertisements (Giorgio Armani, Just Cavalli) it is rarer on the catwalks. In any case, impossible to miss his big blue eyes!