Hair care
5 essential natural tips for good hair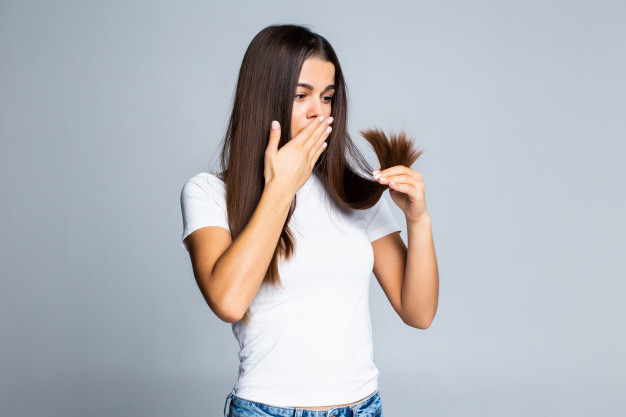 Essential natural tips for good hair, When it comes to dandruff, nothing beats grandmother's good old tricks. Ideal for cleaning your scalp and permanently getting rid of those pesky dead cells, they will prevent you from falling again into the trap of conventional products … Forget the expensive and ineffective magic potions that flood the market: thanks to 5 very simple tips, you will now be able to fight against natural dandruff!
Essential natural tips for good hair
Baking soda against dandruff: normal hair
Once a week, apply 1 tsp. to s. baking soda on wet hair as a replacement for shampoo and massage your roots.
Purified, your scalp will regulate and secrete the right dose of sebum, thus ending dandruff. If you want to use this remedy more than once a week, add only 1 tsp. to c. baking soda at your usual dose of shampoo. This will prevent your hair from drying out.
Yogurt and lemon: oily hair
Once or twice a week, mix:
5 drops of lemon essential oil
1 plain yogurt
Apply this treatment before your shampoo, on damp hair, then massage your skull for 5 minutes. Finally, rinse and wash your hair.
Moisturizing, yogurt limits flaking, partly responsible for dandruff. Lemon, on the other hand, will reduce excess sebum and purify your scalp in depth.
Thyme, linden and rosemary infusions: dry hair
Boil a large bowl of water and let a handful of the herb of your choice (thyme, linden, or rosemary) steep for ten minutes. Filter, allow the mixture to cool, and use it as rinse water after each shampoo. To be applied mainly to the roots.
In addition to hydrating and purifying your scalp, these remedies eliminate dandruff in record time!
Apple cider vinegar: all hair types
After each shampoo, apply a rinse water to your hair before wringing it out. To do this, you just need to:
2 tsp. to s. organic apple cider vinegar
1L of water
This solution will get rid of the bacteria responsible for dandruff thanks to the enzymes and acids that vinegar contains. In addition, it has the advantage of calming itching and soothing irritated scalps. To use without moderation !
Essential oils: all types of hair
In a bowl, mix:
30ml of organic cider vinegar
10 drops of Atlas Cedar essential oil
10 drops of rosemary essential oil
4 drops of tea tree essential oil
Apply this treatment once a week on dry hair. Massage gently then leave on for 20 min. Then rinse thoroughly and go to your usual shampoo.
Please note, this lotion should be used with caution. It is not recommended if you have an irritated and / or damaged scalp as well as pregnant and lactating women.