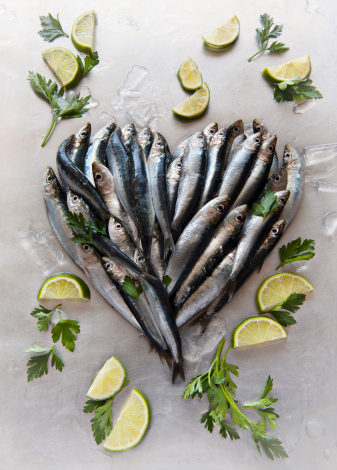 Sardines can be eaten fresh from April to November. But most of the time it is eaten canned throughout the year.
Canned sardines are the queen of our cupboards. She is the one we call in the evening for a TV set, the one we can trust to brighten up a picnic,
the one who is never short of ideas to bring flavor to our summer salads and she too becomes our savior for express fish rillettes during an improvised aperitif with friends. In a nutshell: the sardine we love it!
The health benefits of sardines
It is in the waters of the Atlantic Ocean, the Pacific Ocean, but also in the Mediterranean Sea, that sardines have their habits and that they can be caught. And it is in Norway, Portugal, Spain and of course in France, like the traditional canneries that remain on our territory, that the most canned sardines are produced.
It is especially in Brittany that the most canned sardines are produced. There, they are more and more considered as one of the jewels of Breton specialties.
Like all other fatty fish (such as tuna, mackerel, etc.) that are also easily found in the form of canned fish, sardines are an interesting source of omega-3 unsaturated fatty acids These omega 3 have a protective effect on our health. They are particularly beneficial to our heart, our brain, our eyesight, our arteries, etc.
But they are not just that. It is also a source of vitamin B12, vitamin D, calcium, selenium and phosphorus.
What are the nutritional benefits of it?
Know that 100g of it provide an adult with:
more than 300% of the recommended nutritional intake per day for vitamin B12;
more than 50% of the recommended daily intake of vitamin B3;
50% more than of the recommended daily intake of selenium, calcium and phosphorus;
about 10% of the recommended daily intake of vitamin D.
The sardine is therefore a food of choice, the nutritional quality of which is well established!