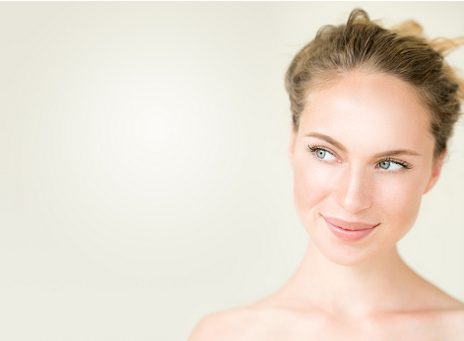 Nude and natural makeup for women 30-35 years old, One of the secrets is to work the complexion in a natural way to have a fresh .complexion and a healthy glow all day long. We left for a little make-up class to learn how to make natural makeup for everyday life.
Nude and natural makeup for women 30-35 years old
Step 1: make up the complexion
If you have beautiful, even skin, a BB cream will be enough. The one who is now one of the stars of organic makeup makes it possible .to both hydrate the skin and lightly unify the complexion. Apply the BB cream with a brush to have a more harmonious finish.
If you need to unify your complexion more. apply a foundation with a brush that will be perfectly suited to the complexion of your skin. Stretch the material well to avoid the package effect which is not natural.
To get rid of dark circles and bags under your eyes, use a concealer .(ask advice in cosmetic stores to find the concealer color that will best match your type of dark circle). Nude and natural makeup for women 30-35 years old Apply the concealer in the corner of the eye and under the eye and tap lightly with your finger to work the material properly.
Apply a transparent loose powder with particular emphasis on the T area: that is to say the forehead, nose and chin to avoid shining, this will help to mattify the area.
See : Hatha yoga: what are the benefits?
Sculpt your face by working your cheekbones with a round brush. Choose a rosewood blush for example. to bring freshness and a healthy glow to your makeup.
Nude and natural makeup for women 30-35 years old Tip to properly apply your blush: it is useless ladies to make fish mouth! To apply your blush in the right place on the cheekbone, you just have to smile. By smiling you will more easily show the volume of your cheekbones. And in addition it allows , you to start the day in a good mood!
Step 2: make up the eyes
If you want to brighten your eyes, apply a sand or light beige eyeshadow on the entire mobile eyelid. Take a dark brown pencil and draw a line close to the eyelash. Blur well with a brush. Apply a dark brown eyeshadow (choose the same color as your pencil). in the same place as the pencil line and there again, blend with a beveled brush to stretch the material.
Finish your nude makeup with a light touch of black mascara to apply in a zig-zag to avoid packets.
Step 3: make up the lips
Even for nude makeup, you don't forget your lips! You can either apply a moisturizing lip balm or choose to put a nice natural gloss.
To make this makeup easy to wear on a daily basis, we used products from the brand Phyt's. a French brand specializing in organic natural cosmetics. All of the brand's products are certified organic and are made with 100% natural ingredients.